LET US GUIDE YOU THROUGH YOUR
REAL ESTATE TRANSACTIONS
REAL ESTATE CLOSINGS/TITLE INSURANCE
Let our experienced team at Strang Adams, P.A. guide you from contract to closing. Real Estate Transactions can be complex and you deserve personalized service. We will handle all of the details and protect your interests throughout the transaction. When it comes to title/closing services, we pride ourselves in being extremely thorough and detail oriented, yet very expeditious. The firm handles closings from under $100k to over $50 million and offers the same exceptional service no matter the size of the transaction.

CONTRACT LAW
Sometimes Real Estate Transactions go awry, and we are here to help. No need to look any further for zealous representation, we handle a variety of legal matters including real estate litigation/disputes and contract law.
At Strang Adams, we provide our clients with special expertise in real estate law. But the knowledge and the skills we draw upon in this area apply across a broader array of legal situations. In fact, we regularly represent the interests of our clients in related areas successfully.
Services include:
Landlord/Tenant disputes
Debtor/Creditor disputes
Debt Settlement
Condominium Law
Every case is unique, and each may require different legal strategies. You will find the approach we take at Strang Adams is driven by the same consistent philosophy – an uncommon concern for our clients

LENDER REPRESENTATION
We represent lenders in residential and commercial real estate closings by drafting and reviewing loan documents, handling funding and disbursements, issuing lenders' title policies, and working with all parties to ensure a smooth, timely and successful closing.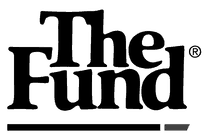 Miami Beach Office
1680 Michigan Avenue, Suite 1013AB
Miami Beach, FL 33139
Coconut Grove Office
3339 Virginia Street, Suite 127
Miami, FL 33133