LIFE CAN BE FULL OF UNCERTAINTIES
WE CAN HELP YOU NAVIGATE TO SOLID GROUND
SHORT SALES & LOAN MODIFICATIONS
SHORT SALE/ DEBT SETTLEMENT / LOAN MODIFICATIONS
Principal Attorney, Jodi L. Strang Adams, Esquire, has specific expertise when it comes to short sales and debt settlements. She has personally negotiated and successfully closed over 1500+ short sales since 2007. With nearly 20 years of combined banking, finance, and real estate experience, she has a very competitive advantage when it comes to strategic negotiations. With a near 98% success rate, you will be glad Strang Adams, P.A. is on your side.

RESIDENTIAL AND COMMERCIAL LOAN WORKOUTS
Rely on Strang Adams, P.A. to Find the Right Solution.
Challenging times like these call for unconventional solutions. That's why so many people rely on Strang Adams to help, when they face an uncertain future. We renegotiate terms of payment on behalf of our clients, and employ a variety of approaches in helping them retain their properties. Understanding the unwritten interests of financial institutions helps us develop a strategy most likely to obtain a positive response – and our track record for achieving results is outstanding in this regard. If foreclosure or even bankruptcy become the options of last resort, we'll help you work towards the best possible outcome.
Services include:
Deeds in Lieu of Foreclosure
Short Sales
Complex Loan Modifications
Commercial & Consumer Debt Restructuring
FORECLOSURE DEFENSE LITIGATION
You'll be Glad We're on Your Side.
A negotiated settlement is usually the best course of action. Sometimes, however, a more aggressive approach is necessary. At Strang Adams, we have an enviable record for prevailing in such situations, consistently representing our clients successfully and helping them avoid foreclosure, if that is their goal. With the right legal action, a foreclosure can be forestalled even a few short days from the sale date, but hesitation is not an option. Talk to us now, and chances are we can help.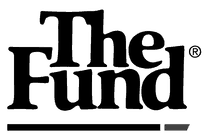 Miami Beach Office
1680 Michigan Avenue, Suite 1013AB
Miami Beach, FL 33139
Coconut Grove Office
3339 Virginia Street, Suite 127
Miami, FL 33133