IT'S NOT WHAT WE DO
IT'S HOW WE DO IT THAT DEFINES US
GET TO KNOW US
Strang Adams P.A. is a Real Estate Law Firm, dedicated to providing its clients personalized and exclusive service for all types of real estate matters. We pride ourselves in upholding a philosophy focused on client satisfaction, integrity, and utmost professionalism.
Leading the Way in VIRTUAL CLOSINGS
We are RON Certified by the State of Florida, which is short for Remote Online Notary, and we are able to conduct closings, loan signings, and document execution without anyone having to leave home.
WHERE YOU'LL FEEL THE DIFFERENCE
Professional Experience. Exceptional Results.
Let us guide you through your Real Estate Transactions with Ease. Whether you are Buying, Selling, or Refinancing, we will handle all of the details and protect your interests throughout the transaction.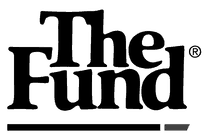 Miami Beach Office
1680 Michigan Avenue, Suite 1013AB
Miami Beach, FL 33139
Coconut Grove Office
3339 Virginia Street, Suite 127
Miami, FL 33133